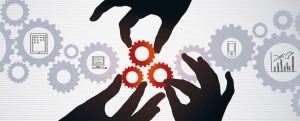 The Headache
Many companies provide Business software solutions or Information Technical Solutions. Finding a company that meets both requirements can be a daunting task and many times Businesses end up with more problems.
Some problems:
Slow computers
Unregistered software
No efficiency in networking
Lost invoices and data
Solution
We aim at managing and supporting your complicated I.T infrastructure to a simpler form.
We also provide the following services:
Implementation of networks
Supply of ADSL / Internet Accounts
Web Design and Maintenance
Computer Hardware and Software
Domain Registrations
Data Recovery
Selling of Software Packages
VPN'S (Virtual Private Networks)
Internet and email
Server setups and installations
Backups 
Establishing the networking environment by designing system configuration, directing system installation, defining, documenting and enforcing system standards;
The design and implementation of new solutions and improving resilience of the current environment;
Maximizing network performance by monitoring performance, troubleshooting network problems and outages, scheduling upgrades and collaborating with network architects on network optimisation;
Undertaking data network fault investigations in local and wide area environments, using information from multiple sources;
The configuration of routing and switching equipment;
The configuration of hosted IP voice services;
The basic configuration of firewalls;
Remote support of on-site engineers and end users/customers during installation;
Remote troubleshooting and fault finding if issues occur upon initial installation;
Capacity management and audit of IP addressing and hosted devices within data centres;
liaising with project management teams, third-line engineers and service desk engineers on a regular basis;
Speaking with customers via email and phone for initial requirement capture.